ABOUT US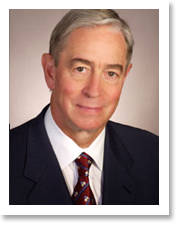 Edward M. Sellers, MD, PhD, FRCPC, FACP
President and Principal, DL Global Partners Inc.
An internationally recognized authority on clinical psychopharmacology, pharmacogenetics and smoking, abuse liability assessment and substance abuse. Dr. Sellers has been active in basic and applied science for over 40 years. During this time, he has published more than 380 peer reviewed papers and has been cited more than 34,500 times. He has a broad base of experience as an academic, hospital and CRO industry executive. During his career he has made not only pivotal scientific contributions but also, through his leadership and ability to problem solve, has been instrumental in successfully building programs, units and businesses. He is a founder of DecisionLine Clinical Research, Nicogen Inc. and ValleVista Natural Health Inc. As an independent consultant he has worked with academic institutions, hospitals, government agencies, investors. lawyers and biopharmaceutical and device companies achieving a deep understanding of their needs. Areas of current focus include accelerating early stage drug development through new methods, optimizing strategies to assess abuse potential of new and re-formulated drugs and regulatory risk management and application of abuse liability methodology to modified risk tobacco related products.
After receiving his MD (Toronto 1965), PhD (Harvard 1971) and Internal Medicine specialty certification in both the United States and Canada (1972), Dr. Sellers began his scientific career at the University of Toronto in 1972 and rapidly rose to the rank of full Professor as he established the world's foremost clinical psychopharmacology unit which trained many of today's leaders in the field. During this period he also became responsible for the operations of the Clinical Institute of the Addiction Research Foundation, one of the world's largest and best known research and treatment organizations in the substance abuse field. With increasingly senior appointments at the University of Toronto, for a period of five years he was responsible for all of the academic programs at the Faculty of Medicine University of Toronto.
In 1997, he co-founded and served as President and CEO of DecisionLine Clinical Research Corporation which grew to be a world leading early stage CRO focused on CNS drug development with over 80 beds and 220 employees and 75 international clients until acquired in 2008 by Kendle International.
In 2010, he founded DL Global Partners Inc. He sits on numerous Scientific Advisory Boards of pharmaceutical and device companies and recently chaired the Scientific Advisory Panel on Opiate Analgesic Abuse for the Therapeutic Products Directorate, Health Canada.

Dr. Sellers has received numerous awards including the Rawls Palmer Progress in Medicine Award (1987 ASCPT); Nathan B. Eddy Award 2012 CPDD; Oscar B Hunter Award (2014 ASCPT).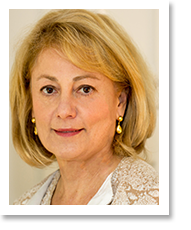 Myroslava K. Romach MSc, MD, FRCPC
Principal and Senior Partner, DL Global Partners Inc.
Dr. Romach is an authority on clinical psychopharmacology and mental health, a psychiatrist and industry executive with more than 25 years experience in drug development in academic  and industry settings.
A graduate of the University of Toronto--MSc Pharmacology (1979); MD (1984).  She is a certified specialist in Psychiatry of the Royal College of Physicians and Surgeons of Canada (FRCPC 1989) and a Professor of Psychiatry at the Faculty of Medicine, University of Toronto.
Dr. Romach has published numerous highly cited research papers and book chapters concerning psychopharmacology, assessment of abuse potential and maternal mental health. She has presented over 80 invited papers at Canadian and International conferences.
She was a co-founder of the Mental Health Unit at the Addiction Research Foundation in 1992, emphasizing the importance of concurrent psychiatric illnesses in the evaluation and treatment of substance dependence.  In 1996 she co-founded the Psychopharmacology and Dependence Research Unit at Sunnybrook and Women's College Health Sciences Centre, the only research unit in Canada focusing on evaluating the importance of sex and gender differences in pharmacology and efficacy of psychotropic compounds. 
In 1997 she co-founded and served as Senior Vice-President Research and Medical Affairs of Ventana  (later DecisionLine) Clinical Research Corporation which grew to be a world leading early stage CRO focused on CNS drug development with over 80 clinical beds and 220 employees. Dr. Romach served as General Manager of the unit from 2008 when it was acquired by Kendle International until 2011. Dr. Romach became a Principal and Senior Partner of DL Global Partners in June 2011. Dr. Romach is a staff psychiatrist at Mount Sinai Hospital in Toronto in the Perinatal Mental Health Unit.
Her research interests have been in the pharmacological treatments of anxiety, depression and substance use disorders, early stage drug development  and abuse liability assessment of psychotropic drugs. She has consulted to many pharmaceutical and biotechnology companies on the clinical development of anxiolytics, hypnotics, antidepressants, analgesics  and other psychotropics  and has acted as a Principal Investigator on numerous experimental psychopharmacologic studies and clinical trials.
She is the founder and Medical Director of the Ukranian Pediatric Fellowship Program at Sick Kids Hospital, Centre for Global Child Health, Toronto. This program builds medical capability in Ukraine through annual visits that provide care in Ukraine and observeships and practical training for Ukranian physicians and surgeons at Sick Kids.